Being done with school only means my education can now become more eclectic and, let's face it, effective (I'm a big fan of self-study, as you may know).
On this page, I track my reading adventures, starting with January 2013 and continuing until the death of either this blog or myself. The books listed here are what interest me in particular; to see a listing of books I believe are essential for all college students, check out my recommended reading page.
Note: I also keep track of this stuff at Goodreads.
In Progress:
2014 Book Count: 20
December 2014
September 2014
August 2014
July 2014
June 2014
May 2014
April 2014
March 2014
————————
2013 Book Count: 16
October 2013
September 2013
August 2013
July 2013
May 2013
April 2013:
March 2013:
February 2013:
January 2013:
Current bookshelf shot!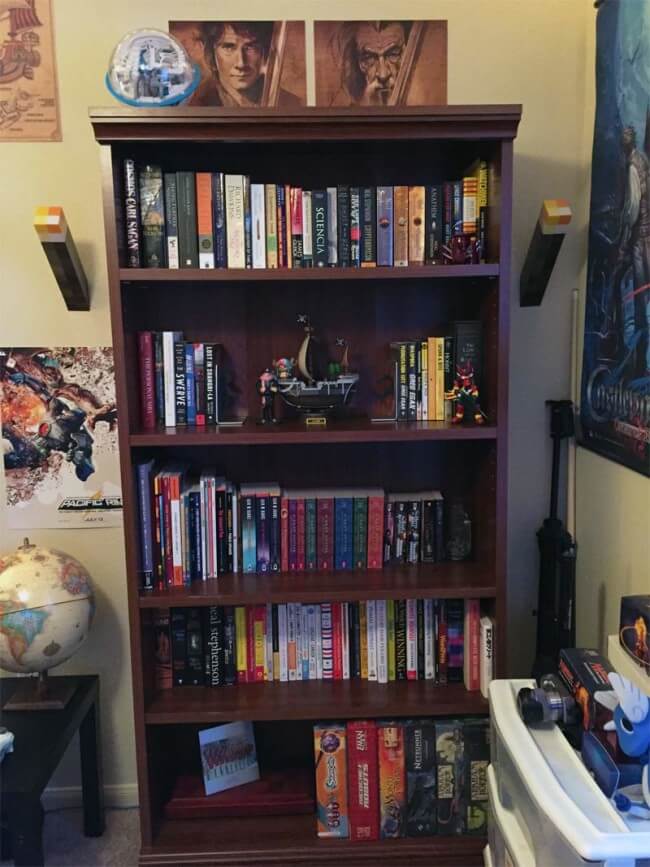 "The rules have changed. True power is held by the person who possesses the largest bookshelf, not gun, cabinet, or wallet." – Anthony J. D'Angelo