If you like these albums and want more study music, check out The Ultimate Study Music Playlist – my collection of over 120 awesome songs that help me get things done.
Music and studying is, for many people, a distracting combination. However, there are a lot of people that find it to be a productivity booster (especially in our generation). When I talk to people that like to study with music, I usually find that they hold one caveat when choosing their study music; the music can't have vocals. This is most often a requirement for me as well. So does that mean my fellow music-studiers and I relegate ourselves to Mozart and Yanni? Heck no! Here is the first part of my list of great instrumental (mostly) albums, in all types of genres and no particular order, that make for awesome study music. Some are soothing, some are chaotic, and some will likely challenge your definition of "music". I recommend approaching them with an open mind – you may find a new genre you never knew you loved.
Before we begin, I'd like to address the claims by certain people that only certain types of music can help you study; that is, I find no base in them. This doesn't mean these people are wrong; maybe certain types of music are more conducive to concentration than other. I just don't see it. My ability to study with certain types of music is really only affected by my mood. Some days I feel like listening to something heavy and chaotic, while on others I'll be in the mood for something soothing or ethereal. With that, let's start the list! Entries are in Artist – Album order.
Miles Davis – "Kind of Blue"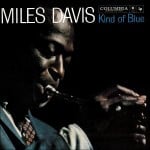 Widely regarded as the greatest jazz album of all time, Miles Davis' masterpiece was the first album that came to mind when I was thinking of study music. With mellow, meandering basslines and a great juxtaposition of piano and trumpet, "Kind of Blue" is an album that is both relaxing and inspiring. The 51 years that have passed since it's release haven't tarnished at all; it's my favorite jazz album and a staple in my instrumental album collection. Unlike some of Davis' other works, or the works of other jazz greats, "Kind of Blue" is an album that features very simple playing. While not noted for the virtuosity of its performances, the playing on the album features amazing tones.  A while back I decided to splurge on a nice pair of headphones (I now have two: the Audio-Technica AD700's and the Audio-Technica ATH-M50's. The 700's are open, while the M50's are closed. Both are amazing and are probably the best headphones $100 can buy) and this was one of the albums I used to judge them. It's an absolute classic.
Choice Cut: "So What"
Yoko Kanno & The Seatbelts – "Cowboy Bebop"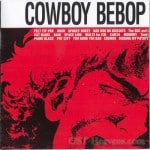 Cowboy Bebop is a 1998 anime series that takes inspiration from American jazz, blues, and rock & roll. Likewise, its soundtrack is based in these musical stylings. Kanno's soundtrack was voted as the greatest anime soundtrack of all time by IGN in 2006, and it's easy to see why when listening to it. The soundtrack features some fantastic jazz and blues tracks. Tracks like opener "Tank!", "Clutch", and "Rush" evoke the high-energy bebop and swing spirit of the 20's and 30's, while other tracks like "Piano Black" mix jazz and electronic elements. There are a lot of different genres represented in this soundtrack; therefore, I believe there's something for everyone in it. Some of the songs feature vocals; I usually skip these when studying and stick to the jazz tracks. Also, I should note that "Cowboy Bebop" is one of four albums that comprise the soundtrack to the original anime. Some of the tracks I mentioned are on other albums. I would recommend all of them, as well as the breadth of Kanno's work.
Choice Cut: "Tank"
Escala – "Escala"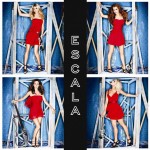 Escala is an electronic string quartet from Great Britain known for doing classical crossover covers of famous songs. Known for being finalists on the 2008 TV show "Britain's Got Talent", their mix of upbeat electronic elements and classical strings makes for excellent music to study to. My favorite track is their cover of Robert Miles' trance classic, "Children". Other great tracks on the album include "Requiem for a Tower", a cover in homage to the movie Requiem for a Dream, and "Palladio". The pop and electronic elements combined with strings make these covers sometimes even more enjoyable than the originals. I'm eagerly awaiting a second album!
Choice Cut: "Children"
Blotted Science – "The Machinations of Dementia"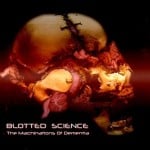 Hold on to your hats. Remember when I said some of the entries on this list are chaotic? This one probably fits that description best. An instrumental supergroup comprised of bassist Alex Webster, guitarist Ron Jarzombek, and drummer Charlie Zeleny, Blotted Science play complex, heavy music that would make any Guitar Hero player's hands fall off. While a lot of virtuosic instrumental albums stray into blues and jazz territory, this one is firmly rooted in hard rock and metal, making use of heavy tones and complex time signatures. It's definitely a different beast than the last three entries in the list; "The Machinations of Dementia" is study music for the metal-head.
Choice Cut: "Adenosine Buildup"
Celldweller – "Soundtrack For The Voices In My Head, Vol. 1"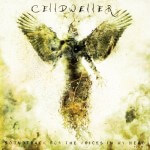 Klayton, the man behind Celldweller, describes his music as a "fusion of the electronics of drum & bass and techno, with rock and orchestral elements, meshing the synthetic and the organic, darkness with beauty, into a cohesive blend entirely its own." With that mouthfull as a primer, enter the most diverse offering on the list. Celldweller is part techno, part alt. rock, part orchestral, and part whatever else Klayton feels like throwing into the mix at the time. "Soundtrack For The Voices In My Head, Vol. 1" is a mostly instrumental collection of songs the artist released for the purpose of movie and video game licensing. The tracks on this disc are diverse, fast-paced, and layered with a lot of effects and sound elements. It's one of my current favorites. Do note that this album has been described by the artist as a collection of songs that aren't fit for "real" Celldweller albums; Klayton has saved his perceived best for the albums "Celldweller", and the still-incomplete "Wish Upon A Blackstar". Check those out if you like this.
Choice Cut: "Scardonia"
Jeremy Robson – "Final Fantasy Philharmonic Suite"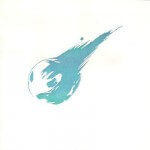 After the last two entries on the list, this one marks a considerable step down in tempo. "Final Fantasy Philharmonic Suite" is a fantastic orchestral re-imagining of some of the best music of Final Fantasy VII, a 1997 Playstation RPG. Composed by Jeremy Robson, an active remixer on OCRemix.org, this album is an incredibly epic and beautiful composition. From soft piano passages to swirling crescendos, this 7-track album doesn't disappoint. Fans of the game will especially enjoy this. It's an album that needs to be experienced in full, which is why I must make my choice cut be the first track. Did I mention that this isn't done by an orchestra?
Choice Cut: "Opening"
Do Make Say Think – "Other Truths"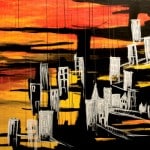 Ending this half of the list on a soothing, meandering note is Do Make Say Think's "Other Truths". This Canadian post-rock band know how to make a great album to study to. The music is soft, wistful, and contemplative. Tracks like the fantastically cozy, western-tinged "Think" are perfect for helping you focus on whatever is open in front of you. It's the cream of the crop in post-rock, outdone by only one other album in my book (that one to come next week).
Choice Cut: "Think"
Hopefully you've found some great music to study to come next fall when the homework comes piling in! Next week I'll reveal my last eight albums; until then, name your top study albums in the comments!