Heads up: Starting now, you're going to see a good bit of Adobe-related content on College Info Geek for a little while. Why, you ask? Good question.
I just happen to be heading out to San Francisco on Wednesday for Adobe Days, which is a conference Adobe built specifically for student bloggers. I'll not only get to meet a lot of the people who work at Adobe and tour their campus, but I'll also finally meet some of my fellow student bloggers in person! This is an opportunity that I've been waiting a long time for.
BUT – that's not the point of this post, and it's definitely not the only cool thing happening in the coming month. I'll have a post out either tomorrow or Wednesday to fill you in on all the details of how I'll be spending the next month. Right now, I want to talk about the Adobe Design Achievement Awards. 
Remember when I interviewed Andy Mangold about his project, Crowdstorms, that won the Browser-Based Design award at ADAA 2011? That's just one of the categories, and your work can get the visibility it deserves just like Andy's did.
Basically, the Adobe Design Achievement Awards celebrate student and faculty achievement reflecting the powerful convergence of technology and the creative arts since 2001.
The competition – which showcases individual and group projects created with Adobe software – honors the most talented and promising student graphic designers, photographers, illustrators, animators, digital filmmakers, developers and computer artists from the world's top institutions of higher education.
If you count yourself among those individuals, definitely consider entering. I wanted to enter as a graphic designer, but I feel like my latest and greatest work may not earn me the label of "most talented":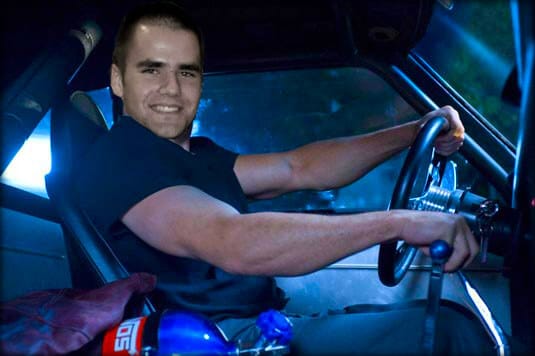 Anyway.
A board of Educator and industry luminaries advises over the awards. You can learn more about the judges by visiting the ADAA microsite.
The 2012 Adobe Design Achievement Awards give college students and faculty from around the world the shortcut to brilliance to propel their careers in the future. College students and faculty can submit entries created with Adobe software to earn a chance at winning recognition, travel, Adobe software, and cash prizes.  Both individuals and groups may enter up to three unique projects in the following categories during the entire duration of the contest.
These are the categories you can enter:
Interactive Media: Browser-Based Design, Non-Browser Based Design, Application Development, Mobile Design, Game Design, Installation Design, Innovation in Interactive Media in Education
Video and Motion: Animation, Live Action, Motion Graphics, Innovation in Video and Motion in Education
Traditional Media: Illustration, Packaging, Photography, Print Communications, Innovation in Traditional Media in Education
Finalists will receive Adobe software and a trip to Los Angeles, California where they will be honored in an awards ceremony during Adobe MAX, October 20-24, 2012.
Category winners will also receive a cash award of US $3,000.  Click here to see the complete list of prizes, yo.
The competition is FREE to enter and open to all students, faculty, and staff of higher education institutions around the world.  Participants may submit up to 3 times in 13 different student categories and 3 faculty categories. Students are advised to submit their projects forevery academic term from May 2011 through June 2012.
Submission Deadlines:  Right now, we're are in the third and final submission period that closes on June 22, 2012 with the semifinalists being announced in July 2012. Submit your work now!
By the way, if you didn't notice, Creative Suite 6 just came out this week. As always, you can get up to 80% off the retail price as a student. You can also just download the trials to try it out. Bam boom boopity bap.
Also, let me know if you think my artwork stands a chance. I'm still not sure.