This post is sponsored by HostelBookers.com.
Planning on leaving home for Spring Break? Yeah, so am I. I've got to get out of Iowa. Unfortunately, that's about as far as my plans have gotten me at this point; I have no destination in mind. Just got to get out of this state. Yay for thinking ahead!
I'm sure at least some of you are in the same boat; you want to get out of your school and state, but don't really know where to go or if you can afford it. Well, here's a bit of info you can use to put your mind at ease; affording a cool Spring Break trip is actually easier than you think. This is because you can cut way down on what would probably be your biggest expense – lodging – by staying in a hostel rather than a posh hotel.
Don't know what a hostel is? Well, if you're in a dorm right now, take a look around. Hostels aren't much different than dorms. While hotels try to provide lots of accommodations (and charge a lot for them), hostels focus on giving you a simple, cheap place to spend the night. They're usually (but not always) shared rooms, and they come with lockers to store your stuff as well as showers. Since we college students are used to simple accommodation, hostels are perfectly comfortable places to stay during Spring Break while saving money (seriously, how much time do you plan on spending in your room anyway?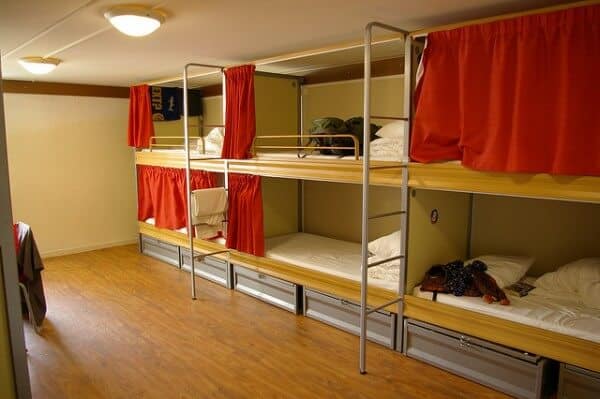 Most people that know about hostels immediately think of the ones in other countries, but there are actually a ton right here in the states that offer insanely cheap nightly rates. HostelBookers is one of the best sites out there for finding one close to your chosen destination, whether you're looking for hostels in Los Angeles, Miami or even student-priced hotels in Cancun. (Cancun's hotels might as well be hostels – they're like $15 a night)
To help you decide on a destination this spring, HostelBookers has also put together a card game of sorts. If you're keen on a spring break close to the beach, this might come in handy. You can use these to compare food and drink prices, distance to beaches, temperature, and more. Bam.