The day has finally come!
While I've made it no secret, I've somewhat lazily waited until now to reveal my plans for the next (almost) month. In short, I'll be travelling. A lot. 
The main focus of this blog is on doing remarkable things while still in college. I consider travelling the world to be a remarkable thing that everyone should do, so last semester I began planning an epic summer trip that would kick off my own summer travels. Instead of just going to one place, I'll be going to three. 
My first destination? Sunny San Francisco, of course.
Adobe Days in San Francisco
As I mentioned in Monday's post about the ADAA's, I'll be flying out to San Francisco today to take part in Adobe Days. 
It's no secret that Adobe is the company I work the closest with; to be honest, my partnership with them is one of the reasons I've been able to grow this blog to the level it's currently at! However, I've actually only met a couple of the people who work there (I met them at Adobe MAX last year). Most of the relationship has been online.
After Adobe MAX, we started kicking around the idea of bringing some student bloggers to San Francisco to meet with Adobe. That day has finally come, and I'm super pumped.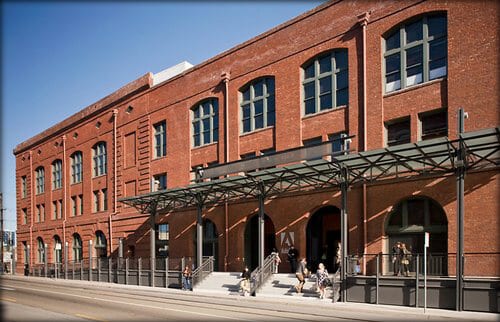 Some of the other student bloggers attending include:
Being pretty far from all the action as a resident of Iowa, I'm pretty excited to meet up with all these bloggers.
We'll also be touring the Adobe building, checking out all the new features of Creative Suite 6, and doing a photo tour of San Francisco. Luckily, I just picked up a Sony NEX-5N camera, so my photos should look a lot better from now on 🙂
And that's just the first three days. On Saturday, I'll head to my next destination…
Exploring Japan
Back in January, my friend Ryan posted something on Facebook to the effect of:
"I've decided I'm going to Japan this summer. Anyone want to go?"
At that point my summer plans amounted to basically nothing, so on a complete whim I commented "SURE THING BRO."
Although I didn't have a crazy burning dream to go there, I have always wanted to get out of the States and Japan was always high on the list, me being somewhat of an anime nerd and all.
So, here I am four months later with a plane ticket to Japan. Actually, that's about all I have.
We have almost no plans for our Japan trip aside from a short list of destinations to hit up. At this point, we know we'll be staying in Tokyo for the first week and Kyoto/Osaka for the second. Other than that, we're playing it by ear.
This means hotels will be found on the day we need them. If we have to sleep in capsule hotels (basically a tube), we'll do it. If we have to just rent a chair in a manga cafe and sleep there, that's cool too!
I've always dreamed of just getting a plane ticket and going somewhere without an agenda, and that's basically what we're doing. Simply wandering and exploring without a rigid schedule is an awesome way to travel; it gives you the freedom to immerse yourself in the culture and not stress yourself out with schedules.
So in short, I can't wait to go, and hopefully I won't die. That last bit is important because I'll still have one leg of the trip left…
BlogWorld in New York City
For the first time ever, I'm attending the BlogWorld New Media Expo in New York City! Since I'm a (somewhat) professional blogger at this point, I've really been wanting to attend.
BlogWorld is basically a conference for bloggers, and there will be tons of sessions headed up by the top bloggers in the industry talking about all sorts of topics. I'm sure I'll learn a lot about every aspect of blogging in the sessions. However, I'm most excited to simply meet people.

Among the people I'm super excited to meet are:
I'll also finally be meeting my friend Alex Mangini in person. We've been friends online for quite a while and often spend hours on Skype just working on stuff and bouncing ideas off of each other.
Alex has been crazy successful – he's only 18 and is already making more money than most college graduates make through his Thesis skin business Kolakube. I'll probably interview him for this blog later.
Lastly, I'll be turning 21 on the plane to New York! Not sure what this means at this point, but at least I'll be able to get into more places 😉
How the Heck am I Paying for This?
I've been asked this several times, so I figured it would be a good idea to touch on it in this post.
Basically, I've been working my butt off since I started college and have been saving a lot of money from my part-time jobs. I started working in the tech support center as a freshman, then moved to being a web developer on campus, became an orientation assistant at the same time, and then became an RA and worked a second job at the school's career center.
I also did a summer internship last summer. Additionally, I've been making a pretty good income doing freelance web design as well as running this blog.
So, basically, I saved a ton of money up. I also mitigated my expenses by continuing to apply for scholarships and getting my living expenses paid for when I was an RA.
However, I'm also doing a lot of cost-cutting on this trip. Most people think that travel has to be super-expensive, but that's because  most people who travel stick to tourist destinations, only stay in hotels, and eat out a lot.
I'm definitely not doing that. Aside from my San Francisco trip, which is paid for by Adobe and thus posh, I'm pretty much roughing it. In Japan I hope to spend no more than $25 a night on cheap hostels or manga cafes, and most of my food will be of the cheap variety.
In New York, we'll be staying in a hostel that costs $60 a night, so even the Big Apple is pretty cheap.
Altogether, I anticipate this trip will cost me less than $3000. So basically I want you to know that travel is very doable as a student! You just have to be willing to put in the work and saving time beforehand.
What to Expect on This Site While I'm on This Trip
While I'm on this trip, College Info Geek will most likely turn into something that resembles the actual definition of "blog" – more of a personal, online journal. Most of the content I release will basically just chronicle the journey and share what I'm experiencing. Expect lots of photos.
However, I also want to provide some useful content. I'll be publishing a lot of travel tips as I learn them, as one of my main goals here is to help you plan your own travels while in college and get the most out of it.
Since I'll be so busy, you may also see a couple guest posts here as well.
When I get back, I'll be hard at work preparing to launch my Personal Branding Toolbox for Students. This will be an exclusive, subscriber-only resource that will give you access to lots of tools and guidance on building an effective personal brand. To get access when I launch, sign up for my newsletter using the box below!
Well, that's it! My plane's boarding, so I'll see you later!