This week, I really didn't have an album in mind that I wanted to review. It's not that there's nothing good coming out; it's just that I've been really busy lately and have been going back to Derek's playlist again and again, so I have nothing in particular to review. Then I remembered – some of my friends are actually musicians! So I've decided to share some of the music they've been making with you guys. Enjoy!
Martin Boehme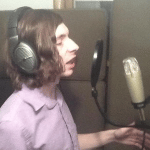 Most of you know Martin as on of the writers on this site, but he's also a musician – a multi-talented one at that. Not only can Martin play guitar and sing (in English and Español), but he's also a damn good rapper. Here's some of his work; if you only listen to one song, definitely make it his remix of Childish Gambino's "Bonfire". You can follow Martin on SoundCloud and Bandcamp if you want to be notified when he releases new material.

Brian Frank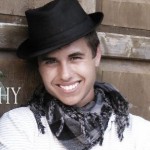 Whoa, that name… could it be? Yep, Brian's my little bro. He's been playing around with electronic music for probably around a year now, and he's gotten pretty good lately. He now releases tracks pretty regularly under the name HighRise Revolution (I came up with that!). I'm a big fan of his song "Short Beat" (Track 22) – in fact, I created a hasty Stepmania track for it a while ago. His Mount & Blade-inspired track (Track 27) is another great one. Follow Brian on SoundCloud or Facebook if you want to be notified when he drops new stuff.

Invoking Adrian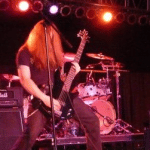 Formerly known as Twisted Youth, this is a group of my friends from high school who have been playing Metallica and Pantera-inspired grunge since 2004. In 2008, I recorded a video of their song "Fallen Hero", and I've been following them ever since. After the tragic loss of one of the band members, they changed their name to Invoking Adrian and kept pressing forward. You can follow their progress on ReverbNation or Facebook.