Film and game soundtracks are among some of my favorite types of study music. While much of the "traditional" classical music I've come across features the instruments I want to hear while studying – violins, pianos, brass instruments – the great majority has rhythmic structures that don't really appear to me. The soundtracks to many films and games, however, have the fast paced contemporary structure that I like. Films like The Rock, the Lord of the Rings Trilogy, and the Harry Potter series, along with games like Kingdom Hearts and Bioshock, have provided me with a great amount of study music in the past.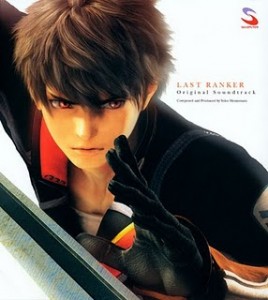 Today, I'd like to share what I consider to be the best game soundtrack I've ever heard. Yoko Shimomura's accompaniment to The Last Ranker is epic, ethereal, and breathtaking. It shares a lot of similarities with past works of Shimomura such as the Kingdom Hearts soundtracks, but introduces many elements of its own. In particular, I really enjoyed the many choir additions in a lot of the tracks.
The music of The Last Ranker is more often of the "epic" variety than what is featured in the Kingdom Hearts games, and for that reason I prefer it to those soundtracks. However, there are many softer songs that provide the album with excellent pacing. These softer tracks often feature some nice additions such as icy-sounding bells and even some Arabian influences.
The Last Ranker was released on the PSP in Japan, and only in Japan. Therefore, the only place I found that sold this sound track is Play-Asia.com. The page for the soundtrack is here. However, the entirety of the soundtrack is currently up on Youtube, so you can listen to it there.
Choice cut: Main Theme of The Last Ranker