This week's featured study album comes from the Lone Star state. "The Collective" is Scale The Summit's greatest record to date and features jazz-influenced metal with enough virtuosity to keep Dream Theater on its toes.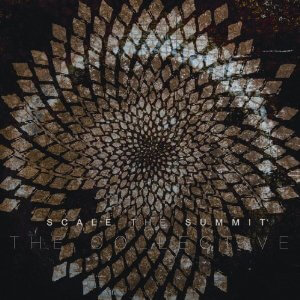 After the massive list of study albums we posted last month, I thought I'd be set for a while when it came to study music. Still, music is my obsession, and I just can't keep myself away from my favorite review sites even when I've already got a large list to stuff to get through. I was cruising around Sputnik Music the other day when I came across a review for a new album by Texas-based instrumental metal group Scale The Summit. I'd never really gotten into their past albums, but the cool cover art and the glowing review prompted me to give this one a shot.
It's fantastic. Each member of band is an expert in playing his respective instrument; however, none of them ever resort to over-the-top wankery like that of Dream Theater. The virtuosity on display here is tastefully restrained, keeping with the flow of each song. That's not to say there aren't impressive solos and drum fills; it's just that they aren't so overdone that they become cheesy.
Some of the tones created by the guitars are simply fantastic, most notably those found on the track "The Levitated". Bass is also a highlight on this album; unlike many metal bands, Scale The Summit ensure that it is audible and remains an integral part of each song. There are even parts where the bass overshadows the accompanying guitars. Additionally, the drum lines on this album are great. They don't overwhelm any other part of the music, but they are much more interesting than the drums on a lot of other metal albums.
"The Collective" even shows jazz and post-rock elements among its metal base; in fact, this album is altogether a less heavy affair than the band's previous outings. This is the main reason why "The Collective" is such a great study album. It's actually relaxing to listen to, even though it's technically metal.
Choice cut: "The Levitated"