If you saw the orange bar at the top of this site today, you know that I was promoting this band. To be honest, I think I listened to their In Oceans' 5-song EP, "Earthwalker" at least 10 times over while I was at work today, and I loved every minute of it.
Hailing from California, this young band is, by my judgement, a mix of Closure in Moscow and Jamie's Elsewhere – though the first has a much greater influence than the latter, as the EP is probably 85% clean vocals and 15% screamed. The instrumentals are complex and interesting;
there's definitely no way these guys would be confused with talentless radio rockers – they sit firmly in the company of other extremely talented bands like Tides of Man, At the Skylines, City Escape, and the aforementioned Closure in Moscow.
Even though it would probably be classified as being almost a post-hardcore outing, "Earthwalker" is legitimately danceable – take, for example, the middle of the track "Moon Teeth", which goes into a screamed breakdown and then switches right over into a clean, driving beat. You really don't see many bands throwing this many styles into a single song, so In Oceans definitely gets points for originality.
Vocalist Stephen Parrish is amazing – his range is great, yet he doesn't end up singing way too high like a lot of other singers do. One interesting thing to note is that he seems to have a slight lisp when delivering certain lines; however, rather than being distracting or annoying, it actually just adds to the unique mix In Oceans have created.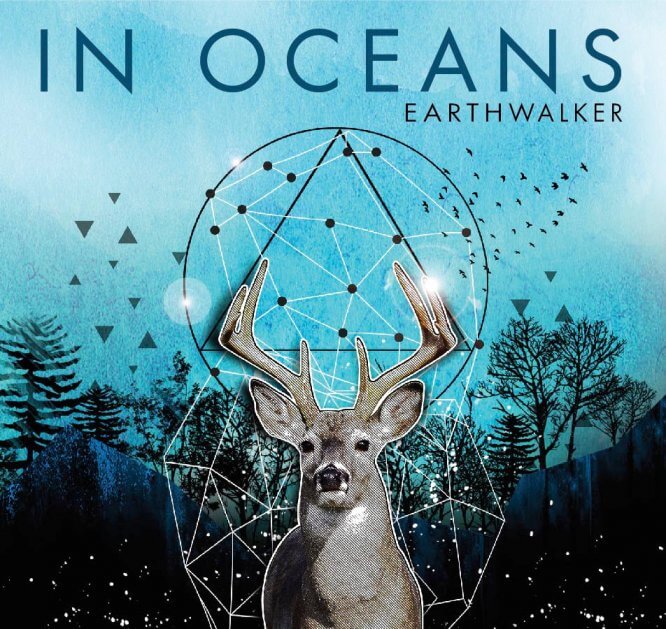 By far the best song on the album is "Jupiter", which also seems to be the most Closure in Moscow-inspired track on the album as well. Featuring lots of complex leads, great percussion, and a soaring chorus, this song will probably be stuck in your head for quite a while. It's probably my new favorite song.
Honestly, if it weren't for the few screamed parts sprinkled throughout the record, I couldn't imagine anyone who wouldn't like this. "Earthwalker" simply oozes quality, originality, and soul. Check out In Oceans on Facebook and get ready to hit the repeat button.