What is it about game soundtracks that make for such great study music? In the past, we've featured music from some pretty amazing ones, and today's is no different. Featuring, among other things, an expertly balanced mix of eastern and western musical stylings, the soundtrack to Supergiant Games' XBLA and Steam role-playing game Bastion is definitely worth a listen or two.
Bastion is a fairly recent action role-playing game for Xbox Live Arcade and Steam on the PC. In the game, you play as The Kid, one of last survivors of an event known as the Catastrophic Calamity. The game revolves around your exploration of the ruined world as you try to piece together the remains of the one of the last known safe havens in existence. I'll be honest; I looked up a review of the game and it looks amazing. I might have to tear myself away from Marvel vs. Capcom 3 for a while to play it.
However, this review isn't about the game; it's about the game's music. So what's it like? Well, in the words of Quinton Rau, the man who introduced me to this album (and also my former roommate):
This unique soundtrack really helps to build the world around it. From the very unique sounding guitar plucking to the heavier more thrilling tracks it all combines to create a very similar yet unique experience on every track that is just absolutely astounding. It all makes the world around the game come to life and gives off an essence only to be described as fascinating. Casual listening proves to be incredibly relaxing and very immersive.
By the way, you can check out his original review of the album over at his blog, 9-Bit Otaku.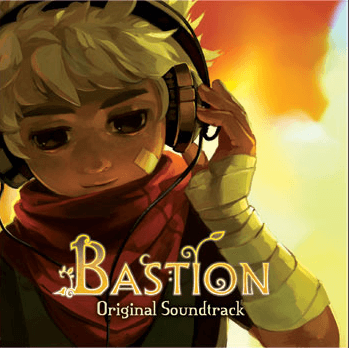 If you're into anything ambient, western-themed, or just plain organic and good, you'd be doing yourself disservice to pass this one up. Seriously, I didn't even plan on reviewing this until this morning; it knocked my previous pick back to next week. Check out the playlist above, and pick up the album over at BandCamp.