Today's post marks the beginning of a regular series I'll be writing from now on. When I looked at my analytics page recently, I was surprised to see that my post on great study albums from June had garnered by far the most pageviews out of any article I'd written. Being a huge music lover myself, I thought it would be a good idea to expand on this idea since there seems to be an audience for it. From now on, I'll be focusing on a new album each week that I feel makes for great study music. Contrary to the "no-vocals" constraint of the previous article, I won't make my picks fit any certain criteria anymore – they just have to be good for studying.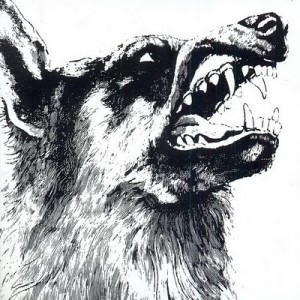 This week's pick is the album "I, Vigilante" from UK post-rock band Crippled Black Phoenix. Suffice it to say, this is now my new favorite post-rock album. "I, Vigilante" is an album that take a lot of cues from bands like Pink Floyd; that is, it focuses more on defined instrumental parts than on surreal soundscapes. In this way, Crippled Black Phoenix seems to leave less to the listener's imagination and instead present music that is easy to focus on. The band uses a lot of piano and string melodies, which it mixes in with the guitars that are its main instrument. Vocals are also present on a good amount of the album, although at least half of it is instrumental.
A lot of the guitar riffs are bluesy, and have a very dissonant quality to them. Some of them remind me of the western-tinged guitar lines from Tides of Man's song "Western Scene". The music is often meandering and contemplative, the way a lot of Pink Floyd songs were. It's perfect for sitting and thinking. Songs like "We Forgotten Who We Are" and "Fantastic Justice" feature beautiful piano melodies that compliment the rest of the instruments really well. Almost all the of the songs also feature great string arrangements as well. "Bagstogne Blues", the album's longest song at 12 minutes, is a crushing, huge track dedicated to WWII vets that rivals the grandeur of some of Mono's best offerings.
The last real track on the album is a cover of Journey's "Of a Lifetime", and it is absolutely epic. The ethereal qualities that Crippled Black Phoenix have in their music make this cover better than the original in my eyes. There is also a hidden track called "Burning Bridges", which is altogether different from the songs that transpire before it. It almost sounds like the theme song to a 70's TV show, but it's still really good.
Crippled Black Phoenix has crafted a great post-rock album with "I, Vigilante", and it makes for excellent study music. Check out the song I've posted below for hear for yourself. If you have great study music you'd like to tell us about, post a comment!