Want to learn how to study more effectively, land your dream job, or pay off your student loans faster? I'm Thomas (the bearded dude to the right), and I built College Info Geek to help you achieve all three.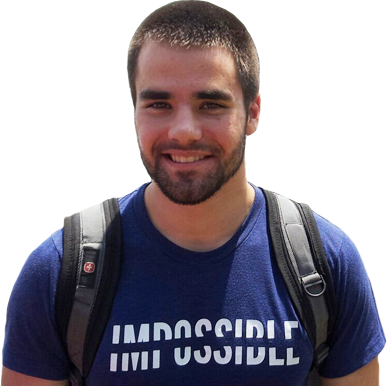 // Latest Article
What comes to mind when you hear the word "creativity"? A painter toiling away at a canvas into the wee hours of the morning? A composer spending hours on a new piece until it's perfect? Or maybe an actor bringing an audience to tears with the right word said at just the right time?
What about that final project you have due for your Intro to Anthropology class? I don't know about you, but if you'd asked me a couple years ago if creativity had anything to do with course work, I probably would have said something like,
"Well, sure, but only if you have a creative major like art, creative writing, music, drama, or dance."
What I've realized lately, however, is that my assumptions were all wrong. Creativity absolutely has a place in your studies, no matter what your major is. To excel at college-level work, you have to think creatively.
That's why in today's post I'm going to break down what exactly creativity is, how you can practice it, and how you can apply it to your studies.
Featured on: