Want to learn how to study more effectively, land your dream job, or pay off your student loans faster? I'm Thomas (the bearded dude to the right), and I built College Info Geek to help you achieve all three.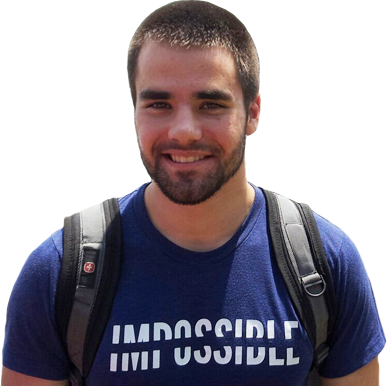 // Latest Article
If you're a college student in the U.S., you'll likely start classes in a week or so (if you haven't already). For many of you, this will be your first semester of college.
Since I'm about to start my senior year, I've been reflecting on all the things I've done and learned over the past three years. It's hard to believe it's gone so fast.
As I reflect, I realize that much of college was very different from what I had imagined and what other people had told me.
Nowhere was this more true than my first year of college.
There are a lot of myths floating around out there about your freshman year. Some of them contain truth, but many of them unnecessarily fill first year students with dread. Which sucks, because you've got enough to think about as it is.
To help you start your semester a little more blissfully, today's post will debunk ten common myths about your first year of college.
This list is by no means comprehensive, but it addresses ideas that I either frequently heard or frequently see pop up on places like Reddit. I hope you'll leave this post relieved and even a little amused.
Featured on: