Hey guys! This is a guest post from CIG reader Ransom Patterson. He's a sophomore in English at the College of Wooster and has written here before. 
I always considered Ames to be on the smaller side, but at 50,000 people it's not exactly in the middle of nowhere. If you're attending a school in an even less populated area, check out Ransom's tips on keeping yourself occupied in your free time! 
If you like this article, check out my 7 ideas for making an on-campus summer not suck as well.
Have you ever gotten the feeling that your college town was more…isolated than your hometown? Does the area around your school turn to farmland a couple miles outside campus? Does the local population of cows outnumber the number of students at your school?
If you said yes to any of the above, you probably go to school "in the middle of nowhere."
Don't worry, though. Going to a small school in a small town doesn't have to be boring. I've attended such a school myself for more than a year, and in that time I've discovered a variety of fun things to do, even with having no car. As an added bonus, all of these activities are free or cheap, helping you cut the cost of college even more. It's all about getting creative.
Don't believe me? Here are some ideas:
1. Attend your local county/state fair
This past September, my girlfriend and I attended the Wayne County Fair. If you've never been to a state or county fair before, go the next chance you get.
Admission is cheap (your school may even offer discounted tickets), the rides are stomach-churningly fun, and the displays of prized pigs, goats, and adorable bunnies are endless. Makes a creative date idea as well, just saying.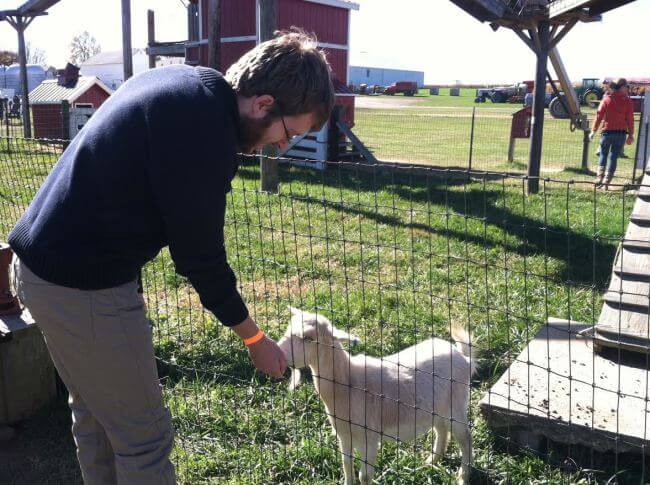 And did I mention the food? Some of the greasiest, sweetest, saltiest fare you'll ever sample. You haven't lived till you've tried a fried Snickers.
Besides being lots of fun for you and your friends, you're also supporting local business and agriculture, so everybody wins. Be on the lookout for your next county or state fair in late summer to early fall.
2. Attend cheap/free shows and events
I don't know if this is true everywhere, but here in Wooster we have this awesome little movie theater that offers $5 matinees. When I'm back home in Nashville, I rarely go to the movies because of how expensive it is, but here in Wooster I go at least once a month.
I've caught flicks such as Captain Phillips, Guardians of the Galaxy, Muppets Most Wanted, and The Lego Movie at ridiculously cheap prices (I also smuggle in my own food, which saves a ton of money. I recommend you do the same).
If you're not so lucky to have a cheap movie theater, you can still take advantage of other free or cheap shows on campus. Never been to a drama performance at your school? Go, they're amazing. Ditto on music department concerts.
I bet your college shows free movies, and I know there are other free concerts/performances. Be sure to check around the town for these as well. Wooster has a superb jazz festival and street fair each year, and I've not doubt your town has something equally excellent.
3. Go exploring
You may live "in the middle of nowhere," but have you ever bothered to explore what lies beyond your campus? Being without a car, I've explored the area a couple miles in each direction from campus on both bike and foot, and I've had all kinds of fantastic adventures.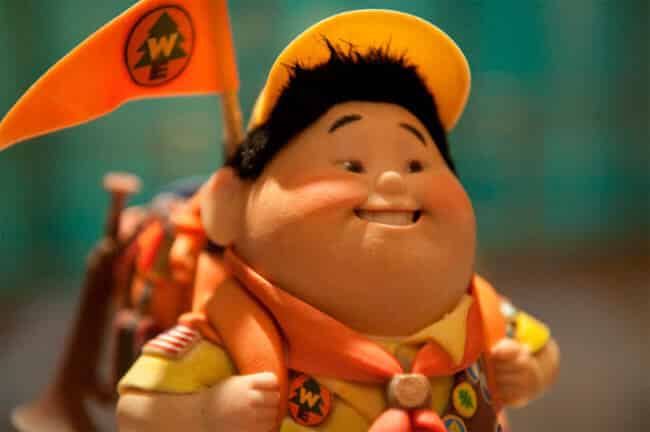 One time my girlfriend and I even walked all the way to the movie theater (which took about an hour), only to find that a couple of our friends were already there and could have given us a ride. She still refers to that day as the "Death March," but hey, it was a good bonding experience.
Pick a direction and go. If nothing else it well help keep you in shape, and you just might find it relieves a lot of stress. Just make sure you bring enough water and respect your limits, as you don't want to die on the side of the road.
4. Check out your local shops and restaurants
Though Wooster may be isolated, we have quite a cosmopolitan downtown. Despite being here almost a year and half, I haven't come close to visiting all the intriguing shops and restaurants.
Here are some places I've visited. Be sure to check out your town's equivalent:
The local used bookstore (Books in Stock FTW!). Great place to find more resources to grow your brain outside of the classroom.
The local thrift store. I'll admit I haven't bought much here, but poking around in there is like stepping back in time. The owners of these places generally have some pretty cool stories as well.
The public library (I like to read, if you couldn't tell). Although your school probably has an awesome library, the town one is a great place to meet new people and learn about local history. Even if you're from out of state, you probably qualify for a library card via your campus address.
Any local restaurants. They make an awesome break from meal plan food, and wouldn't you much rather support local businesses than fast food chains? These places often offer discounts or other deals to college students, so bring your student I.D. If you're ever in Wooster, go to Broken Rocks. You can thank me by bringing me some of their delectable fresh-baked bread. 🙂
5. Make your own fun (i.e., be creative)
Far too often I pass by a student and hear them complain,
"I hate this place. It's so f*cking boring."
This saddens me, as what they really mean is, "I'm too lazy to use my imagination and expect every moment to be exciting."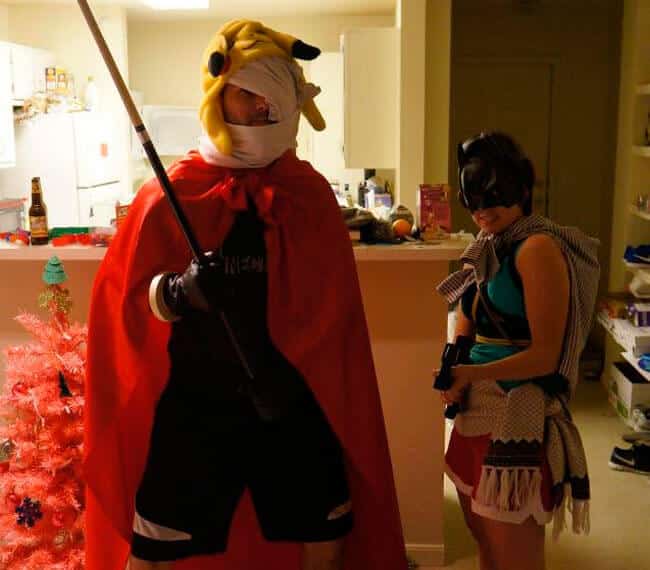 If you're bored, do something about it! All your education isn't worth much if can't even entertain yourself. Make up a game, have a Smash Bros tournament, start a bubble soccer league, make a random 2AM run to Taco Bell, or take a picture inside every building on campus.
Use your brain and you can't be bored.
I hope you now realize that your small college town is more exciting than you imagined. Any place can be fun, you just have to go find it.
Now if you'll excuse me, I'm off to explore the far reaches of Wooster!
Featured Image: middle of nowhere by Eran Sandler, CC BY 2.0