Today, Anna and I are exploring Osaka after an amazing few days in Kyoto. I'm also bringing you my Day 5 review of my Japanese learning challenge!
During my first five days, I spent time re-learning both hiragana and katakana, the two smaller syllabaries in Japanese – kanji being the bigger one (with thousands of characters).
I also went through the first two chapters of Textfugu, the online textbook I mentioned in last week's video. Each chapter contains several lessons, and reviewing them helped me remember basic sentence structure.
The most important thing I did, however, was creating a sentence list in Evernote. This is a big list containing lots of sentences I wanted to be able to say/understand while traveling the country; creating it not only gave me a diverse array of sentence types to translate, but also gave me an arsenal of common sentences to actually use in conversation.
Since I had a very limited amount of time to study, I deliberately chose to spend a lot of that time doing this. It's a very active way to learn, and it also is a way to selectively focus on the parts of the language I'll actually use in the near future.
This is similar to how Tim Ferriss learns new skills rapidly. As I mentioned in the video, I'm embedding his talk on the subject here – give it a watch if you're curious about learning new things quickly!
If you're unable to see the video above, you can view it on YouTube.
Looking for More Study Tips?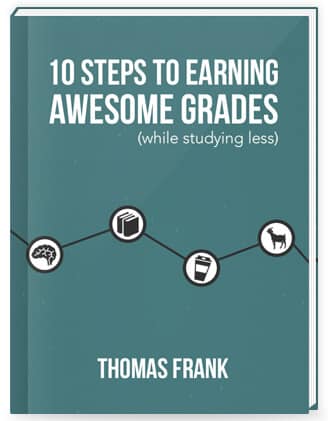 If you want to learn a language, you'll find plenty of generally useful learning hacks that'll help you along the way in my 100+ page book called 10 Steps to Earning Awesome Grades (While Studying Less).
The book covers topics like:
Defeating procrastination
Getting more out of your classes
Taking great notes
Reading your textbooks more efficiently
…and several more. It also has a lot of recommendations for tools and other resources that can make your studying easier.
If you'd like a free copy of the book, let me know where I should send it:
I'll also keep you updated about new posts and videos that come out on this blog (they'll be just as good as this one or better) 🙂
Video Notes
italki – language tutoring via Skype! (and other things)
If you liked this video, subscribe on YouTube to stay updated and get notified when new ones are out!