Desktop clients and mobile apps make up a large percentage of the avenues that people use to access Twitter, but the actual Twitter website is still a fine way to use the service. Even though I love HootSuite to death, there are times that I just like to use the actual website.
If you're a Chrome, Firefox, or Safari user, you can make the Twitter website even better by using the Power Twitter extension. This extension makes the browsing experience much, much more robust. One it's best features is link parsing – Power Twitter takes links (actual or shortened) and parses them to show you the actual title of the page. Also, links from certain sites like the NY Times will show an excerpt and thumbnail from the article. As an added bonus, you can mouse over the title to see the actual link even if it was a shortened link in the original tweet. This is a great feature to have if you're not sure about clicking on shortened links.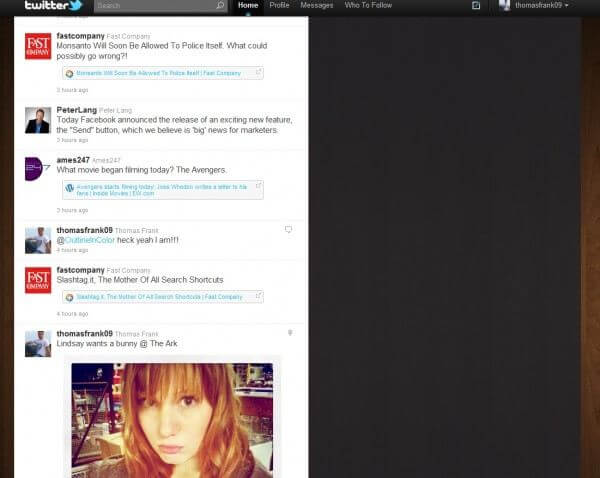 Another great feature of Power Twitter is media embedding. The extension pulls in images and videos linked from tweets, so you can view them right in your feed instead of opening 27 new tabs.  One of my favorite parts of this feature is that you can view videos both in the feed or by clicking the individual tweet, which allows you to watch it while continuing to browse your feed.
Power Twitter is an extension that improves the Twitter browsing experience. While it used to have a link shortener that tried to improve your tweeting experience as well, Twitter's built in t.co service has left that obsolete. So, if you're looking for a nicer way to browse tweets and don't necessarily need tools to do the actual tweeting, Power Twitter will probably fit the bill.