While reading an article over at Mashable on Wednesday, I learned that some big changes were coming to Facebook. Sure, the changes to the News Feed were already pretty big, but the article hinted that these changes were just the beginning; something much, much bigger would be unveiled on Thursday.
Sure enough, Facebook announced something huge on Thursday: the Timeline. A completely revamped version of your profile, Timeline attempts to chronicle your entire life on Facebook. I don't need to describe every little detail to you, though. If you're still in the dark, grab a drink and get the details straight from the horse's mouth:
So, here's the thing about Timeline: it won't be available to the public until Thursday, September 29.
But that shouldn't stop you from using it now, right? No way! As you can see from the featured image above, I'm already using it, and I'll say that it's quite awesome. If you want to get in on the action early as well, just follow these instructions.
Time To Get Timeline.
Ok, so basically the only people who have access to Timeline right now are influential media personalities (which I just can't believe didn't include me) and Facebook developers. Odds are, you're not an influential media personality. You're probably also not a Facebook developer – yet. In fact, it's really, really easy to become a Facebook developer and thus get access to try out Timeline. Here's how.
To be a developer, all you need is an app. If you don't already have one, create one here. When you're asked to provide a Site Name and URL, just use your name and a random, non-existent domain. Don't be a dick and take a URL that belongs to someone else.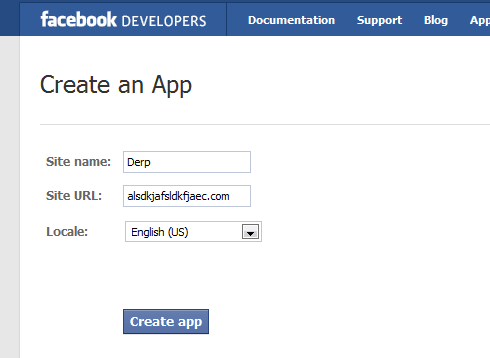 Now it's time to fill out all the necessary information about your app. Fill in the Display Name, Namespace, Email, Domain, and the Website URL below. When you're filling out the namespace, don't worry too much about what it is – just make sure it isn't taken and it's not something that someone will legitimately need in the future. In other words, use something related to you or a site that you own.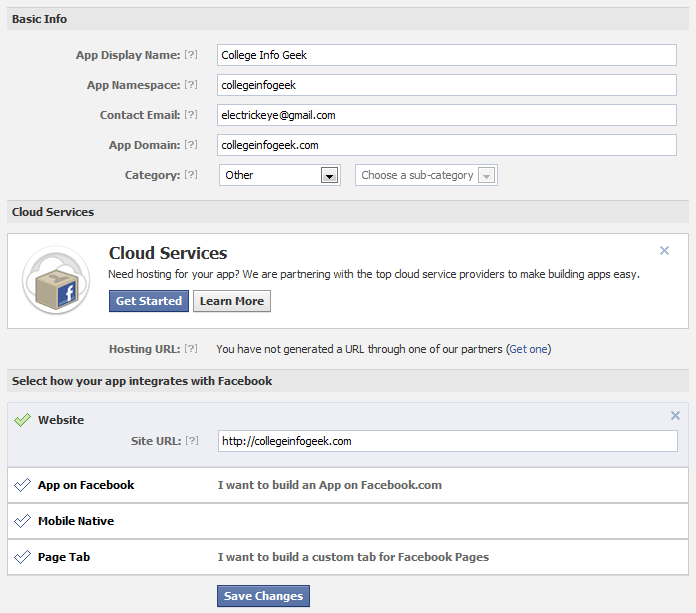 Once you've got everything filled in, click Save Changes. Now, go to the left side of the page and click Open Graph. You should now be sitting at the Getting Started sub-tab, and you'll see a screen that asks you to define an action for your app. Make it whatever you want; it doesn't matter. Once you're done, click Get Started.

Now, go back to your profile. You should see a box at the top asking if you'd like to try out the Facebook Timeline Beta for Developers. Answer in the affirmative, and you're in! Hope you enjoy it.