Looking to show off your design chops? College Info Geek needs a new logo, and we'd love to see what you can do!
UPDATE: We have a winner! Check out this post for more info!
Alright, here's the story. Since I'm a terrible, terrible designer, I resorted to using one of those logo-making programs to make the site's logo. I was actually pretty proud of it – until a friend on Twitter pointed something out:
@collegeinfogeek The OCP logo from Robocop? What gives? I approve, but….WTF!? http://j.mp/hIFYA0#yourmovecreep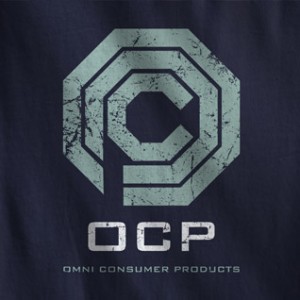 I have never seen Robocop, so I had no way of knowing we were using a fictional company's logo. Still, rules are rules, so we need to change it! That's where you come in. Design College Info Geek's next logo, and if yours is chosen, you'll win both of Cal Newport's excellent college success books – How to Win at College and How to Become a Straight-A Student. Both of these books are amazing reads and, in our opinion, should be read by any student. You'll have the choice of print or Kindle format for the books. You'll also be featured in a post and have a great piece for your portfolio!
Ready to fire up Illustrator and get started? Here are the details:
Make the logo so that it'll fit up in our header in roughly the same area that the new one does. The logo you submit can be much larger, but it should scale down to those dimensions.
It's also acceptable to make a symbol (Like the "C") and have "College Info Geek" incorporated in a header version.
Use whatever program you want.
It'd be cool if you'd submit your original logo in as high of a resolution as possible.
The contest will end at midnight on June 15th. Submit all logo designs to [email protected]. Good luck!
UPDATE: Check out this short update video I made for info on the new deadline.