Some things change for the better; some for the worse. Today I'd like to point you in the direction of something that has definitely changed for the better, and that thing is fellow student-run website CampusSplash.
CampusSplash used to be another college blog, much like College Info Geek. Now, however, they've completely turned the site on its head and rolled out a new feature that you're going to love. Instead of being just a blog, CampusSplash is now an awesome question/answer platform that lets you ask anything you want about college.
Founder Allen Gannett has stated that he wants to move us past the days of hiring private college counselors for students; their high prices and exclusivity make for a world where many student go off to college with many unanswered questions, leaving them feeling unprepared. With the new CampusSplash, student will be able to crowdsource the answers to the questions they have about college.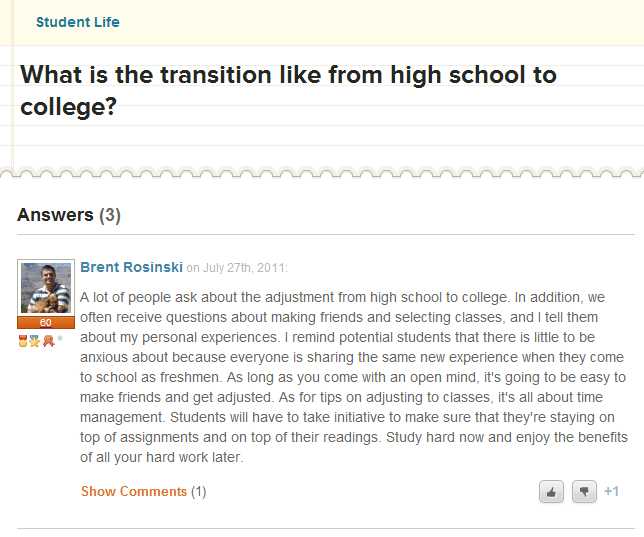 This new version of CampusSplash launched just two days ago, and I'm happy to say the site works very well. With an updated design, a smooth interface, and a fairly large database of already-answered questions, this question/answer platform is off on the right foot and poised to make a big impact.
Of course, the site's blog is still alive and well; if you used to be a reader or just want to get your mits on another great college resource, you can get to it at blog.campussplash.com.
If you have questions about college, I'd urge you to try it out! I'll be on it from time to time to answer them. 🙂