Alright, 2012 is officially behind us!
The past year has been quite an epic one for both me and College Info Geek itself. One of the most profound changes on this blog (though you may have not noticed) is that I took over almost all writing duties here. From the humble beginnings of this blog in mid-2010 though pretty much all of 2011, I had a team of writers and also published a lot of guest posts.
During 2012, however, most of the posts were published by yours truly. This allowed me to more precisely control every bit of my devious indoctrination of students everywhere. Now, would you kindly sit up straight?
As for me personally, 2012 was a pretty damn epic year – probably the best one of my life so far, in fact. I finally left the country and visited Japan, ran in two 5K obstacle runs, went to SXSW, learned to surf, met some of my favorite bloggers in person, and jumped out of a perfectly good airplane. Oh, and I also met the girl of my dreams 🙂
I also published 87 posts on College Info Geek during 2012. That's actually fewer posts than 2011, but I believe I made up for that by making them better. Today, I'd like to share my absolute favorite posts from the past year. Some of them are just fun, and some have been really helpful to lots of students. Here they are, in no particular order!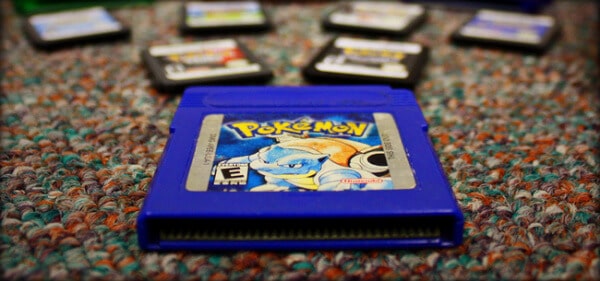 The idea for this post came to me one day around 3:00 AM, and I just had to write it. I was a huge fan of Pokemon growing up (and I still am), so the idea of relating it to real-life qualities was really fun to flesh out.
It turned out I wasn't the only person who liked this concept; this post got over 9,000 views on the day it was published, breaking the record for the biggest ever single-day traffic spike on College Info Geek (the previous record was set with LifeHacker linked to my hanging desk tutorial).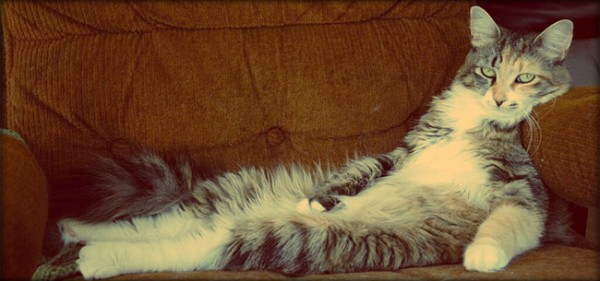 2012 was the year I stopped spending so much of my time working part-time jobs. At the end of 2011, I stopped being an RA and also quit my job at the campus career center. My plan was to focus only on school and this blog from that point onward.
However, I soon found out that being less busy actually had the opposite effect that I had intended. Instead of using all my newfound free time to work on blogging, I ended up just goofing off  and actually getting less done. A lot of what I did was much better than my previous work – but I still did less.
That's why I wrote Trapped by Freedom. I wanted to explore the idea of how our freedoms – the abundance of food and free time, the ease of our work, the freedom from necessity – actually trap us in a cycle of mediocrity. I also wanted to explore solutions for getting out of this cycle.

Since writing this post, I've made some strides towards getting back on track. I'm not there yet, but I'm making progress. If you feel like you're having the same problem, you should give this post a look.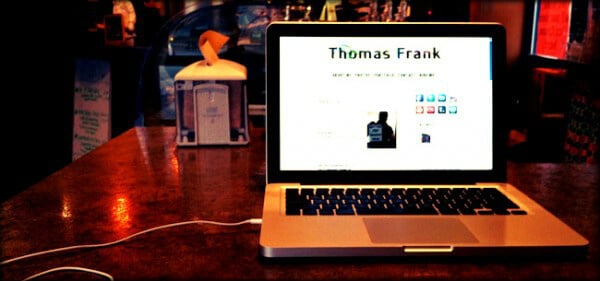 If I may make a bold statement – this is the best post I've ever written.
One of the concepts that I've tried to communicate to my readers is just how important it is to build a personal brand. If you want to open up the best possible opportunities for yourself – and get the job of your dreams – you need to brand yourself as an expert and be visible. That's what personal branding is all about.
Having a personal website is one of the best ways to establish a personal brand. It gives you an online base of operations – a place where you can let people know who you are, show off your best work, and more. When people see your website, they can see an up-to-date picture of your accomplishments – something they can't see on a resume. A website also makes you look a lot more credible than if you just have a resume or a Twitter profile.
That's why I set out to create the ultimate guide to building a personal website. I wanted to give people a complete, step-by-step guide to getting a website up and running. It's been incredibly successful: to date, this is one of the most popular posts on College Info Geek, and dozens of students now have their own websites.
Soon, I plan on building a gallery of student personal websites. If you've already built yours and are interested in being featured when it launches, sign up for my newsletter at the bottom of this post. When I'm ready to launch I'll send you details.
If you haven't build your own website yet, click the link below to read the post and then get started!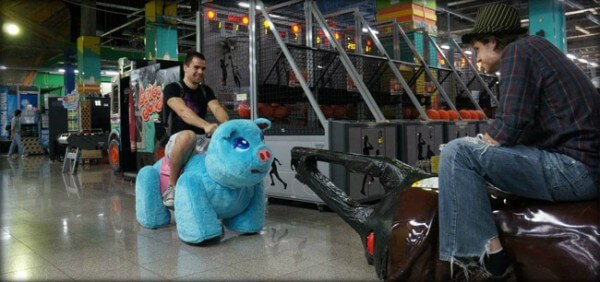 Of all the amazing things that happened this year (perhaps other than meeting Anna), going to Japan was easily the craziest, the most fun, and the one that brought me the most personal growth.
You can never truly understand the impact that immersing yourself in a completely different culture will have on you until you simply do it. Spending two weeks in Japan was probably the most eye-opening experience I've ever had (not to mention the most fun).
While I wanted to write about Japan – I wanted to write books about Japan – I felt that I'd do it more justice by simply photographing every part of my trip. This post contains around 100 of my best photos. If you've ever wondered what Japan is like… go there. However, if you can't, this post might be a good substitute for now!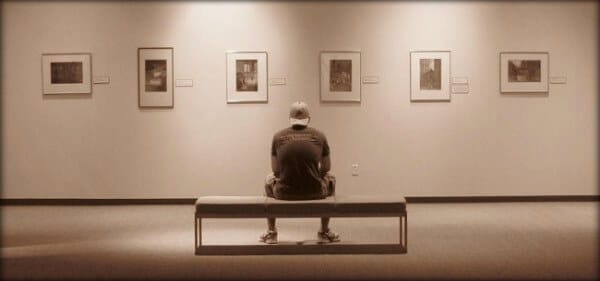 In 2011, I randomly wrote a post called 42 Things I Learned Freshman Year. The post was a simple list of small, helpful tips I had learned during my first year of college, and I intended it to be just a quick read that could help other freshman out.
Since that post did so well, I decided to do a follow-up for my sophomore year. However, my knack for going too far with writing projects got the better of me… instead of this just being a small list, it's the biggest post I've ever written. If you're looking for a general "college tips" article, then this is the one you want to read.
In fact, you may want to download it to your Kindle or something, as it's around 11,000 words.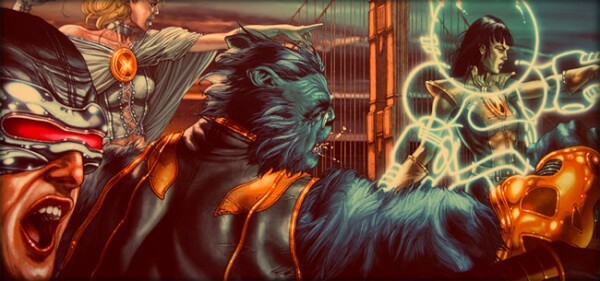 You know what I'm not a huge fan of reading? Dry, boring posts with the same old tips on studying.
What I do like reading is comics. So, I figured I'd fuse the two together so that the useful information that can help you ace your finals is actually fun to read!
Writing posts that use the geeky stuff that I love as a springboard is a lot of fun, and I'll probably do a bunch more this year.
How can you make yourself stand out better to potential employers? That's a question I ask myself all the time, and I spent a lot of time thinking of ways that can help us students boost our chances of being noticed and making an impression.
This post initially was going to be a list of 27 things, but by the time I got to just five, it was already huge! However, these five things alone will help you get a huge leg up on the competition. 

I also decided to leave it at five in the hopes that people reading this post would actually take action. A list of five things is easier to start than a huge list of 27, right?
Well then, get started tiger.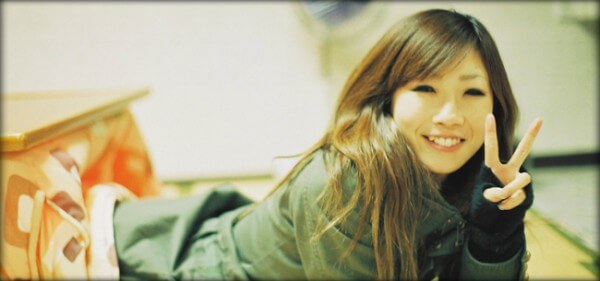 Aside from the giant Gundam statue, the cute maids on the street, the enormous arcades, and all sorts of other crazy things, one of the most profound things I noticed in Japan was that almost everyone is thin, healthy, and attractive.
Seriously, it's almost impossible to a woman's age if she's between, say, 25 and 45. With men, it's a bit easier… but still. Everyone is young and fit.
Why such a drastic difference from our motorized scooter-saturated culture here in the states? Simple. People in Japan:
Eat much better food than we do
Move a lot (most don't have cars)
Have a culture that shames unhealthy behavior
It's just about that simple; however, I have a lot more to say about it than just that. Read on to find out about my observations in detail, and to find out how you can apply the Japanese lifestyle to your own benefit.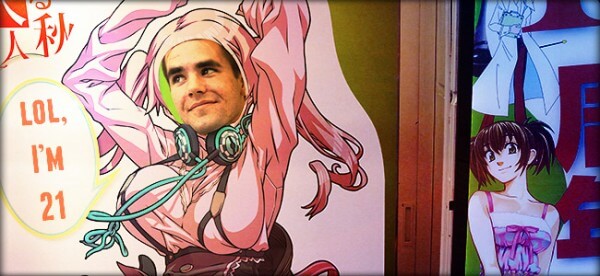 Finally, after seemingly a lifetime of waiting, I turned 21 in 2012. Wait… actually, that was a lifetime of waiting.
I actually turned 21 on an overnight flight from Los Angeles to New York, so there was no crazy party or liver poisoning to be had that night. In fact, I don't think I did any real partying for the occasion until some weeks later.
Still, it felt really good to finally be past America's ludicrous age barrier and have the right to walk into a bar with my friends. However, that wasn't the only thing I realized; I also looked back and reflected on all the growing and learning I'd done in the 21 previous years.
This post contains a handful of that wisdom, which I'd like to share with you. It also contains some wisdom that I ripped from other sources without remorse. If you can figure out all the other sources, +1000 internets to you.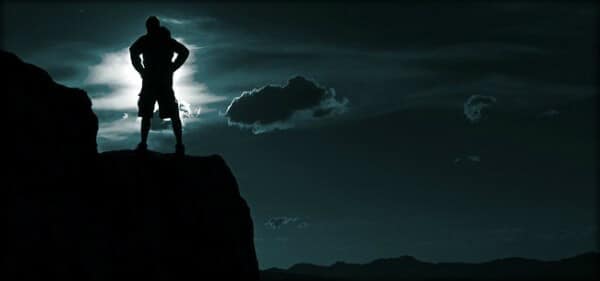 This is perhaps the cheesiest post title I've ever come up with, and it's also one of my favorite. It touches on a topic that I think is really important at this point in our lives.
One thing I hear a lot from college students is that they doubt their own abilities. They think they won't be good enough for anyone to want what they have to offer. Even I suffered from self-doubt during a lot of the first half of college.
I wrote this post to help people (myself included) to deal with that self-doubt and defeat it.
If you really think about it, you probably have a lot to offer that you're not giving yourself enough credit for. I mean, just think: the mere fact that you're reading this blog puts you ahead of the huge group of students that do nothing but drink and copy their homework from their friends. They somehow get jobs, so that means you're gonna be fine.
Still, if you're having doubts, read this.
---
Whelp, that's the best of 2012 here at College Info Geek! I can't wait to see how 2013 turns out; believe me, I've got some big plans that you're gonna want to stick around for. In fact, if you're not on my list yet, why not use the form below to sign up for my newsletter? I've got some big stuff coming up, and subscribers hear about it first!