You know, I learned something today: not all brands of roman candle are created equal. Also, not all directions in which you can point a roman candle are created equal either.
Want to know something else that isn't created equal? Study spots. I touched on this topic in tip #11 of my recent college tips bonanza, but today I decided to go one step further. Accompanied by contributing writer Martin Boehme and my roommate Brandon, I traversed our campus and came up with a list of the best places to study.
I will note that this article is largely comedic – but if you want some serious tips on how to find or build the perfect study space, check out this article: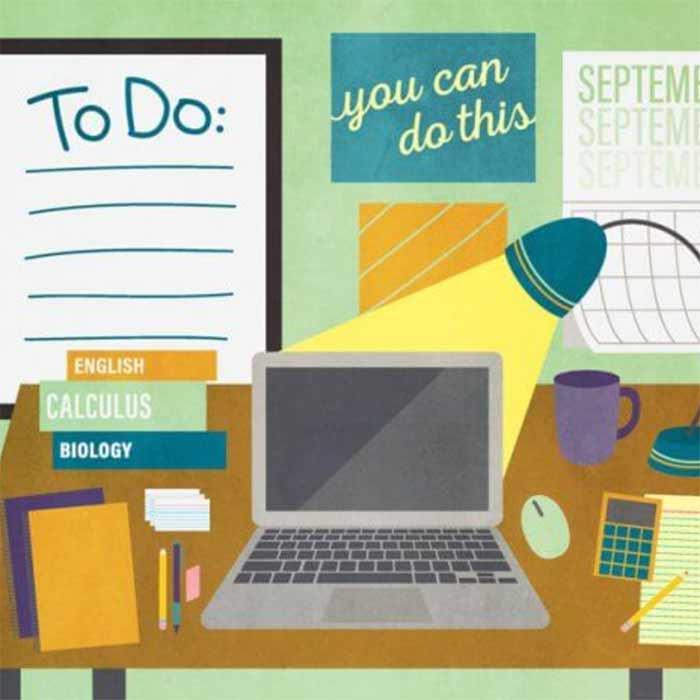 With that being said, here are the study spots we discovered:
Your Car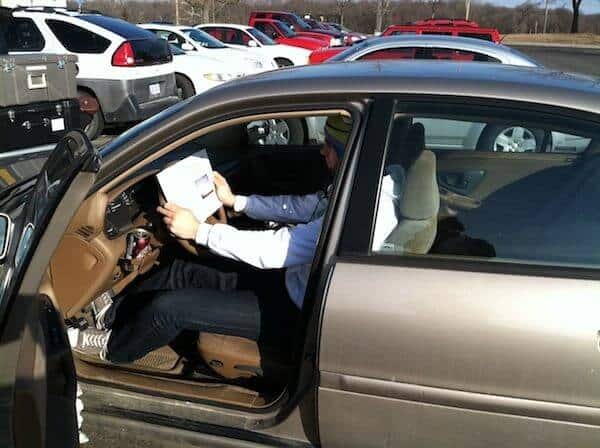 Pros:
Drink holders
Good combination of temperature control and vitamin D absorption
Adjustable seats
Cons:
May get you arrested, depending on where you park (school, government facility, etc)
Operating vehicle while studying may result in broken arms, broken legs, broken everything, or death
Not too good for group projects (this doesn't apply to surfer vans)
The Gym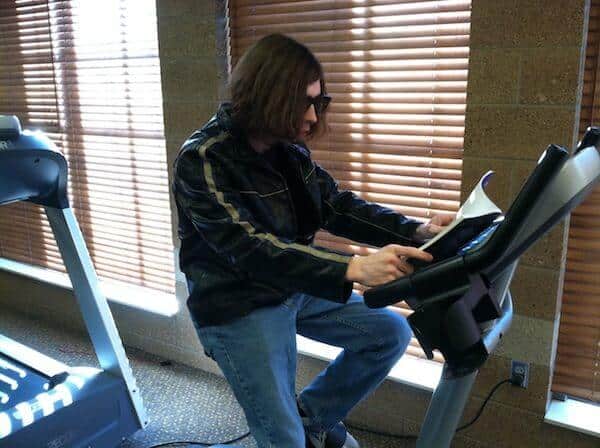 Pros:
Efficient use of time
Get your swole on (stationary bike > SQUATZ. Would I lie?)
Exercise makes your brain work better, keeps you healthy, and keeps you from needing to use your health insurance
"I can't work out; I have to study" is no longer a valid excuse
Cons:
You may get distracted from looking at yourself in the mirror
Hard to do hang cleans while reading a biology textbook
Sweat dripping on rental textbooks = financial disappointment ahead
The Library (Public Space)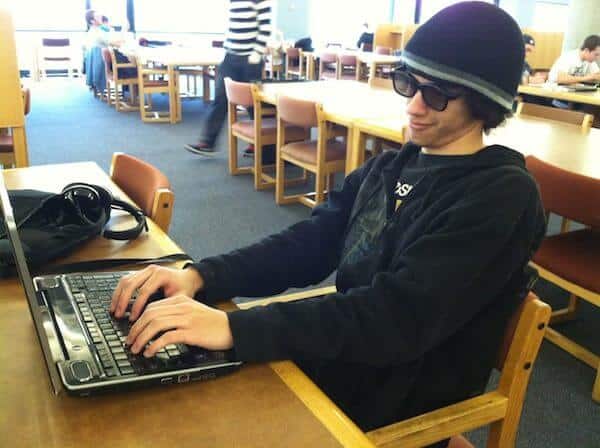 Pros:
Close proximity to ALL THE RESOURCES
Widely accepted study environment
You can wear your Spongebob pajama pants and no one will care
Generally quiet
Cons:
Everyone uses it
Near test time, it's not generally quiet
All the outlets are always taken
The Library (Uncharted Area)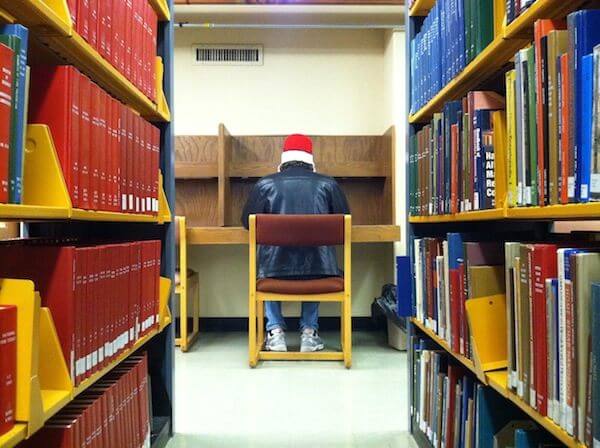 Pros:
Really quiet
Less people know about it; it's less likely to be taken
Interesting markings on the desks from previous students, such as Brent wuz here, and 453-8554 Call Me I'm Horny, and the ever-insightful Anarchy
Cons:
It's probably in a super old part of the building, so… no outlets
The homeless man who has been living there for the past 29 years may not take a liking to you
Nobody knows it exists, so don't get lost
On Top of a Building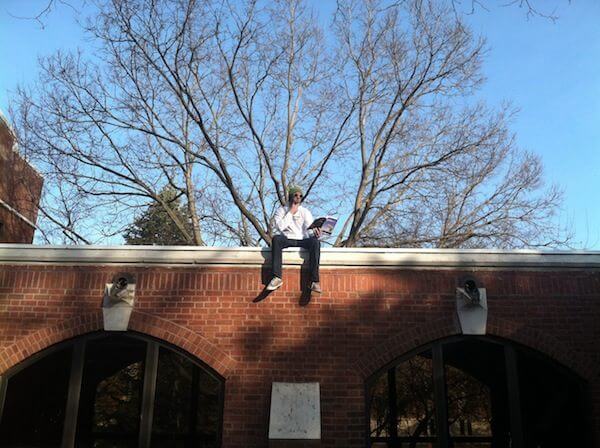 Pros:
Great view
Competition for space is generally low
You get to use your parkour skillz
Cons:
High wind speeds
You may need to utilize those parkour skills again when the cops arrive
Dropping your pen becomes a ten-minute ordeal
Right Next to the Coffee Machine at a Convenience Store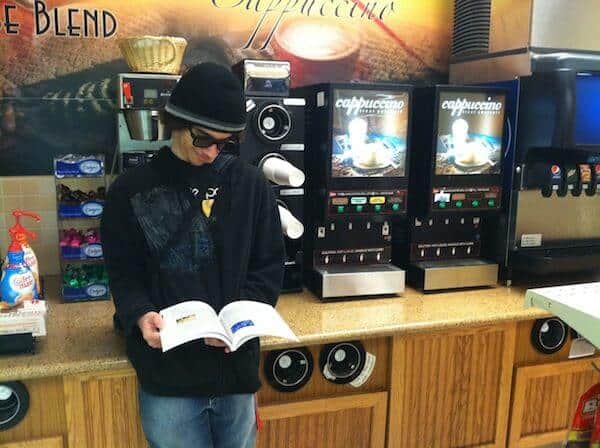 Pros:
Immediate access to caffeine
Coffeecoffeecoffeecoffeecoffeecoffeecoffeecoffee
I can stay awake for days!
Lonely cashier may hit on you
Cons:
Going to get a coffee is no longer the ten-minute study break it once was
You discover the law of marginal utility so much faster
Lonely cashier may hit on you
Upside Down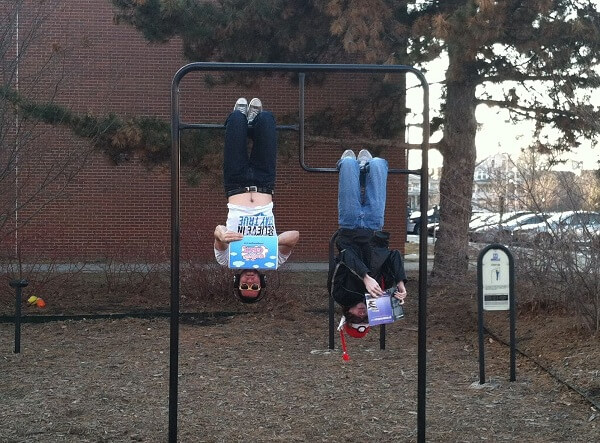 Pros:
Blood rushes to head, bathing the brain in think-juice
You get to show off those washboard abs without looking like a show-off
It's as close to being Batman as you'll ever get
Cons:
As it turns out, it's really hard to hold a laptop
There may not be abs to show off
Children may mistake you for a piñata
Next to a Jet Engine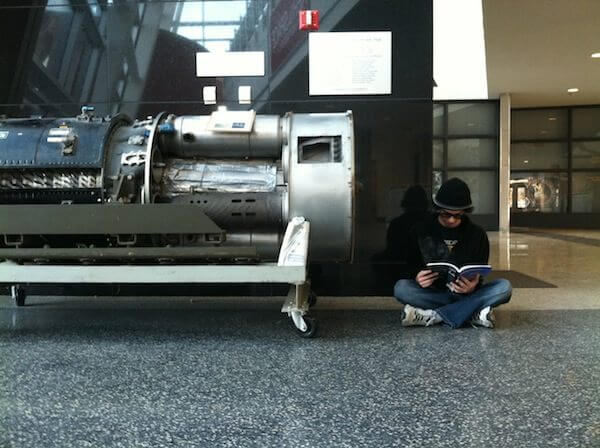 Pros:
Looks badass
Feels badass
Is badass
Cons:
If it turns on, bad things happen
A Private Study Room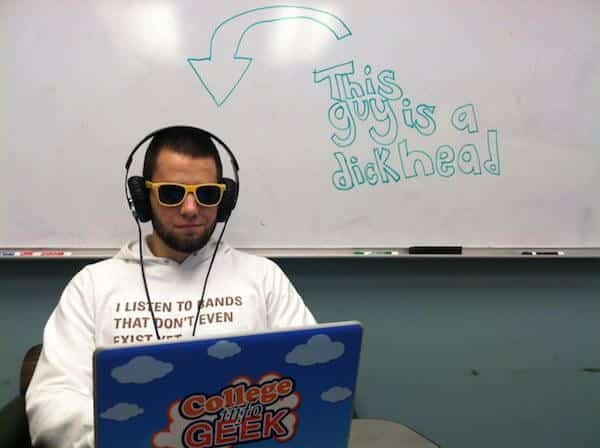 Pros:
Super quiet
Whiteboards, projectors, and computers are often included
You can reserve them
Cons:
Everyone can – and will – reserve them near test time
People may leave mean messages on the whiteboards
A Giant Open Study Room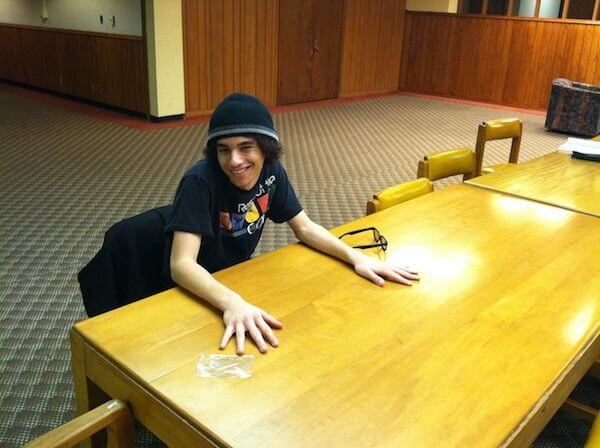 Pros:
They're probably all over the place
Lots of tables, chairs, couches…choices
Cons:
Nothing especially interesting about them (maybe that's a good thing though)
Can be crowded near test times
On Top of a Sleeping Person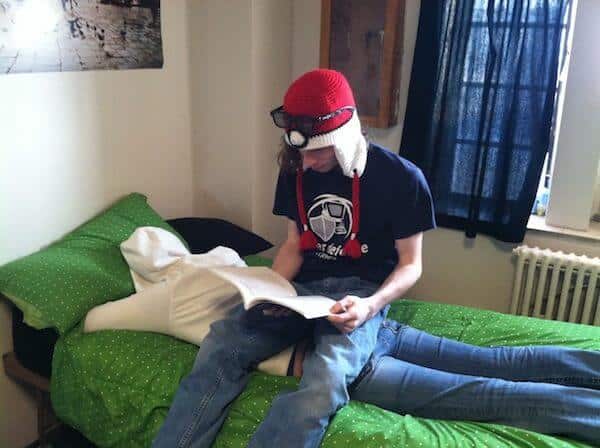 Pros:
Soft
If you really need help you can wake them up and ask them for answers
These study spots are everywhere during mornings that follow parties
Cons:
May try to fight you when they wake up
Snoring
Disturbing sleep-talk
A Computer Lab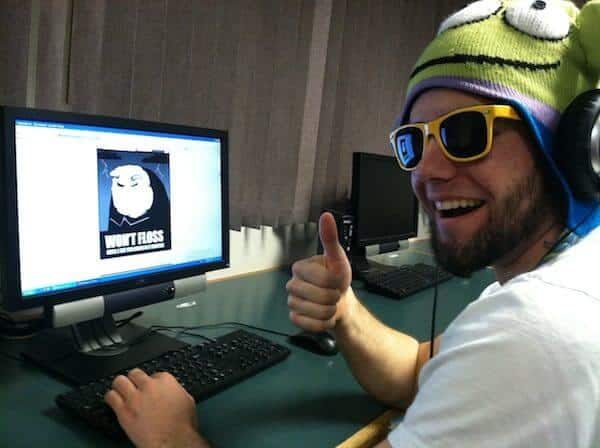 Pros:
Lack of your own software may help keep you on task
You can probably get by without even owning a computer
Convenient printing
Cons:
Usually the computers are slower than molasses going uphill in January… on crutches
Stuff is touched by everyone – you may or may not care about this
That dude four computers over blasting Ke$ha out of the built-in speakers
A Big, Empty Lecture Hall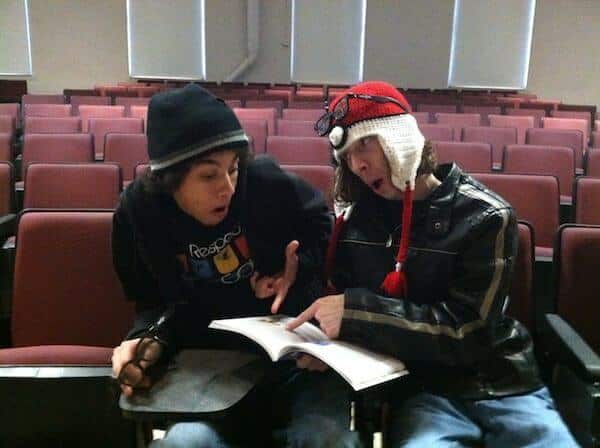 Pros:
Feels pretty cool to have a whole lecture hall to yourself
Hook up your iPod to the room's speakers
During breaks, you can watch YouTube videos on the huge projector screen
Multiple exits in case of zombie outbreak
Cons:
Lecture hall seats suck
Not much else
Space
Pros:
It's big. Really big. You just won't believe how mind bogglingly big it is. I mean, you may think it's a long way down the road to the chemists', but that's just peanuts to space.
Nobody will ever bother you
After about 30 seconds, you no longer need to worry about studying
Cons:
Chances of getting picked up by a spaceship before dying are 2 to the power of 2,079,460,347 to 1 against
That spaceship could be reavers
If you ever make it back, people will constantly annoy you with Adams and Whedon jokes
Alright – there are 14 study spots, ripe for the picking! Which will you choose?