Want to learn how to study more effectively, land an awesome job, or pay off your student loans faster? I'm Tom (the bearded dude to the right), and I built College Info Geek to help you achieve all three.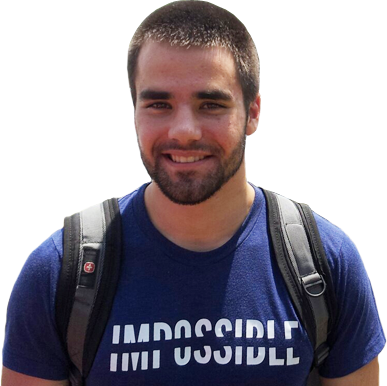 // Latest Article
HabitRPG is one of the cornerstones upon which I've built my system of productivity. Every day, I use it to track my habits.
It's been incredibly helpful in motivating me to drink more water, read daily, take vitamins, and do a lot of other things. However, I've now taken my use of HabitRPG a step further. Now, it's my workout tracker as well.
When I started using the app, I simply created a daily habit called, "Hit the gym." Having this in my Dailies worked well for a while, but eventually it stopped being as effective as I'd like it to be.
Now, instead of using a daily to simply track when I go to the gym, I'm now using the Habits column to track individual exercises.
By doing this, I'm training my brain to associate an award with each set that I do. As a result, the temptation to quit a workout earlier is much lower.
Featured on: