Want to learn how to study more effectively, land your dream job, or pay off your student loans faster? I'm Thomas (the bearded dude to the right), and I built College Info Geek to help you achieve all three.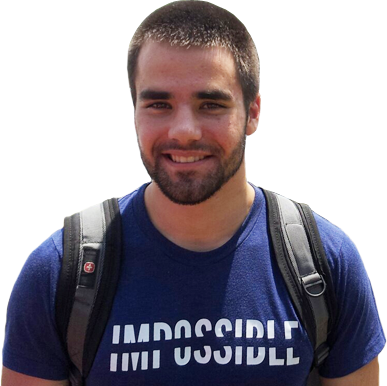 // Latest Article
Earning an A on a test is like beating Super Mario Bros.
All the groundwork is established in the game's earlier levels. You learn the foundations, steadily encounter more and more difficult levels, and generally get a sense for what the game can throw at you. You have to master each of the core concepts in order to progress.
However, once you reach the final world, you have to bring your A-game (I did not intend for this to be a pun). Like any good game, the final world takes everything you've learned and cranks it all up to 11. It takes a lot of focused effort and practice to make it through to the end.
Your classes are like this. Most of the semester is spent covering the core concepts in a slow, steady manner – and you need solid study strategies and organizational skills during this time to ensure you're prepared.
Once you enter the weeks leading up to a big test, though, you study strategies need to adapt a bit. And when you're actually sitting in the test, you want to use every tactic you've got to get the best result.
Featured on: