Want to learn how to study more effectively, land your dream job, or pay off your student loans faster? I'm Thomas (the bearded dude to the right), and I built College Info Geek to help you achieve all three.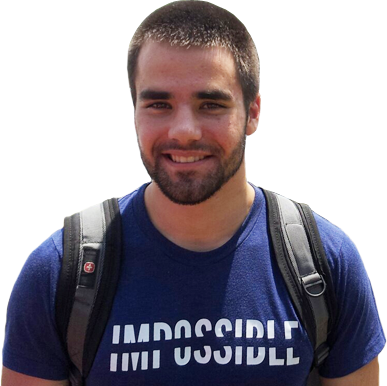 // Latest Article
I have a problem that I've struggle with for years: I often feel that I'm only as good as what I accomplish.
Essentially, my "worth" as a person is tied up with what I do. What I produce. How many times I win.
"You're only as good as your last gig, and your last gig sucked." – Guitar Hero III loading screen message
I don't know of an existing term for this issue, so I've coined my own: achievement addiction. I know I'm not alone in battling achievement addiction; lots of other people deal with it, and I suspect you might be one of them.
Now, there's nothing inherently wrong with being motivated and driven. It's completely ok to want to do lots of awesome things – normally, it's an advantage. However, this ambition becomes a problem when we can't separate ourselves from what we do. When we tie up our personal worth with external accomplishments, we'll always end up dissatisfied.
In today's post, I'm going to explore the root of this problem, as well as what you can do to break free of the cycle of achievement addiction.
Featured on: